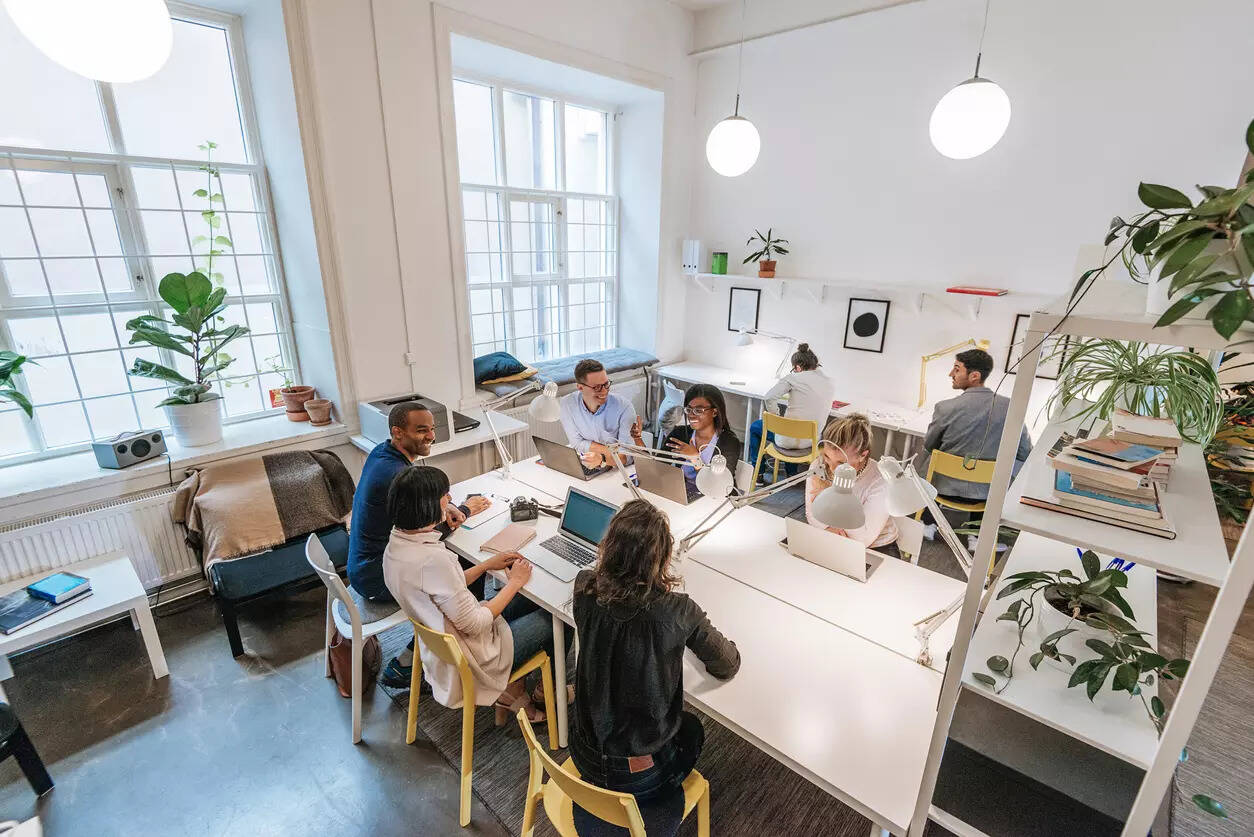 India Accelerator
that operates
co-working spaces
in NCR has planned to double its operational portfolio to 110,000 sq feet by March 2022 with plan to open centres in
Pune
,
Ahmedabad
,
Bengaluru
and
Hyderabad
.
"Now that the companies are resuming businesses, the coworking spaces are expected to see gradual penetration in the coming months. Bigger enterprises will look for smaller spaces to accommodate their employees on a shift basis," said Abhay Chawla, COO, India Accelerator. With investment pipeline of one million USD, the company plans to reach 300,000 sq ft of operational area by FY 22-23.
"Besides this, the start-ups that are emerging in tier 2 & 3 cities will also see the occupancy in local coworking spaces. By adopting stringent safety norms and hygiene practices, the coworking industry will support the new working models and witness an exponential boom in the upcoming period of market recovery," Chawla added.
Co-working spaces are expected to see a rise in absorption of seats of up to 30%, according to industry experts. Seat absorption is about 15% of the total office leasing by corporates in 2021 and the share is expected to increase further.
"Anticipating businesses being resilient, coworking spaces are expected to emerge stronger in the post covid world. The flexibility and well-crafted strategies to promote a preventive and safe coworking environment are going to attract startups as well as conventional businesses," he added.
Company currently operates 55,000 sq ft in NCR. India Accelerator also runs mentorship-driven incubation and acceleration programs for start-ups.